Sol Jang – Piano
Moritz Götzen – Double Bass
Marius Lamm – Drums 
Isy Schrodka – Vocals
Maja Prill – Lead Violin, FX
Maria Cozzani – Violin
Anne Eding – Violin 
Tania Bräcklein – Violin
Kim Kamilla Jäger/ Elisabeth Coudoux – Cello 
Karlo Wenzel – Trumpet
Marcus Wärnheim – Alto Saxophone
Niccolai Fedder/ Ben Jones – Tenor Saxophone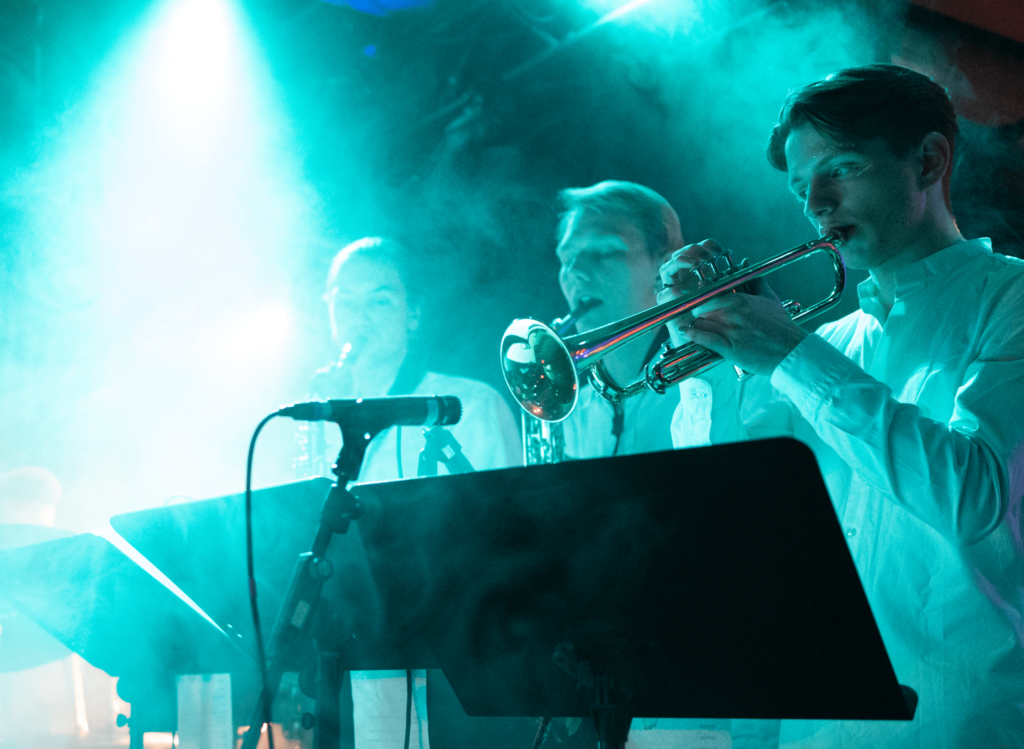 State of Matter is the start of a long term project, which represents the emotional relationship between Maja Prill and the wide topic of snow.
It is highly inspired by her experiences in Estonia as well as the polish mountains and reflects on the impact of foggy, cold and mysterious atmospheres.
The program involves twelve musicians, who are going to create a unique sonic space, guided by an alternative scoring system.
Maja Prill is experimenting with sonorities, freedom, responsibility and the arrangement of tonal and rhythmical compositions inside of an open musical context.
"Mit und auch an den Instrumenten wird gespielt, gezupft, geklopft. […] Danach ein weiches musikalisches Gespinst, das sich in das Herz schleicht, gefolgt von einem lauten Part gewollter Disharmonie. […] Ein Wechsel von warmen Melodien und lyrischem Spiel bis zu atonalen Einlagen in einem offenen musikalischen Kontext." Bernadette Brutscheid, Westdeutsche Zeitung.